Destination Gotland
Destination Gotland is responsible for one of Sweden's most important transport routes – the sea link between Gotland and the Swedish mainland, representing one of the most modern maritime transport systems in Europe. Our four high-speed ferries create enable passengers and cargo to travel efficiently between Gotland and the mainland on the Visby – Nynäshamn or Visby – Oskarshamn routes. We also operate the Visby – Västervik route during the summer months.
Since 1998, Destination Gotland runs the Gotland service. The formal contract is with the Swedish Transport Administration (Trafikverket), but in many ways our mandate also comes from Gotland's own community. We currently offer significantly greater capacity and service frequency than the agreement with the Transport Administration requires. We see it as our responsibility to support the island's development by creating opportunities for everyone who wants to travel to and from our island.
A smooth service with high capacity and frequent departures is essential in enabling people to work, stay and live on Gotland, and we are proud to be involved in paving the way for the community and Gotland's development.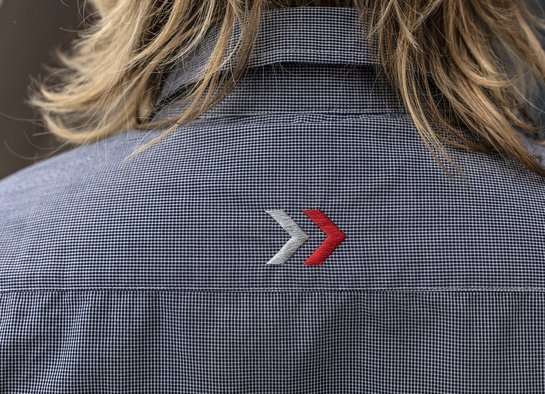 We pave the way for Gotland's development
Frequent departures, efficient crossing times and just-in-time deliveries are important for our stakeholders and a constant focus for Destination Gotland. Together with Gotland Company we continuously advance and develop our operations. We see it as an important social responsibility to create a good foundation for travel and transport to Gotland, to encourage growth and development. Destination Gotland has upwards of two million passengers each year, as well as being a vital artery for hundreds of thousands of cars and for cargo. In the summer season, we run up to 21 departures a day.
One of Gotland's largest employers
Destination Gotland is headquartered in Visby and employs around 400 people across the year. This makes us one of Gotland's largest employers. The business also includes Gotlands Stuveri, Gotland Excursion and Gotland Promotion.
Gotlands Stuveri assists Destination Gotland and other arriving vessels with loading and unloading of cargo, provisioning, and baggage handling, and with directing cars onto and off the ferries in Visby and Nynäshamn. Gotland Excursion offers excursions for cruise ships and other groups visiting Gotland. The portfolio ranges from tour packages for groups, conferences and business events to custom trips for private individuals.
Gotland Promotion markets and packages travelling to Gotland, promoting Gotland as an attractive destination. Local tourism businesses that sign up to the commercial system are able to market and package accommodation, activities and experiences on the booking portal destinationgotland.se. Each year, Gotland Promotion handles around 35,000 bookings and as many as 170,000 guest nights are booked via its sales channels.